Chief Executive: Daniel SungJin Park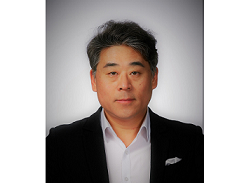 We invite you to a variety of investment opportunities in the Asia Pacific market specially in Korea. It is the time that you should consider taking action and expanding your business into this rapidly growing region - Asia. We understand your concerns that investing in emerging markets can be a complicated and risky process. On the other hand, it could bring you more profits and give you the opportunities for a quantum leap. We will provide our profound experiences and know-how in the Asia Pacific market for you to make the right decision. We are confident that integration of your executive decisions and our professional services will make the world of business more efficient.
Experties in Key Sectors
While we invest in a broad range of industries, the members of Korea M&A has experience and a strong investment and advisory records in the Internet, Mobile, Blockchain, Telecommunications, Financial services, Pharmaceuticals and business services industries. Given our strength particularly in Internet, Mobile, Blockchain and Financial services, we selectively explore investment opportunities in these sectors outside of North Asia.
Strong Preference for Buyout
Korea M&A typically acquires companies through management-led buyouts, buys subsidiary businesses through corporate divestitures, partners with strategic buyers, takes publicly listed companies private and purchases and grows companies through add-on acquisitions. We focus on control investments because we believe control is essential to creating value.
Focus on Asia Pacific
Korea M&A has a dedicated geographic focus on North Asia - Korea, Japan and Greater China (China, Taiwan and Hong Kong). We focus our investment activities in these markets on the basis of our competitive advantage in these geographies. To cover these markets, our investment teams are located in Seoul.
Local and Independent Investment Teams
All of our investment professionals are localized to each of the markets and have strong local relationships and market knowledge. Our localness, combined with our fund size, gives us an advantage in sourcing, executing and managing large, complex investments in our target markets. As an independent firm, Korea M&A is able to make decisions expeditiously through investment committees composed of members having in-depth local knowledge and experience, while avoiding the perception of conflicts between foreign-based decision-makers and local constituents